Shopping Cart
Your Cart is Empty
There was an error with PayPal
Click here to try again
Thank you for your business!
You should be receiving an order confirmation from Paypal shortly.
Exit Shopping Cart
Find out what's going in the food world and with Henny Penny's Patisserie!

Mother's Day is here! Time has flown by so.... FAST! I still remember the New Year coming in and then Valentine's Day hearts flying around followed by Leprecauns and now... Here we are!! Mother's Day! Well, as a mother I look forward to Mother's Day. Mother's Day is the time where I receive special little things made from my children that I will remember for years and years on out! But on this day I also like make special things for my family and would like to share some ideas for you as well!
How about a delicious and wonderful smooth treat like Strawberry & Cream Bark? It's uber easy and so beautiful with presention!
Let's begin!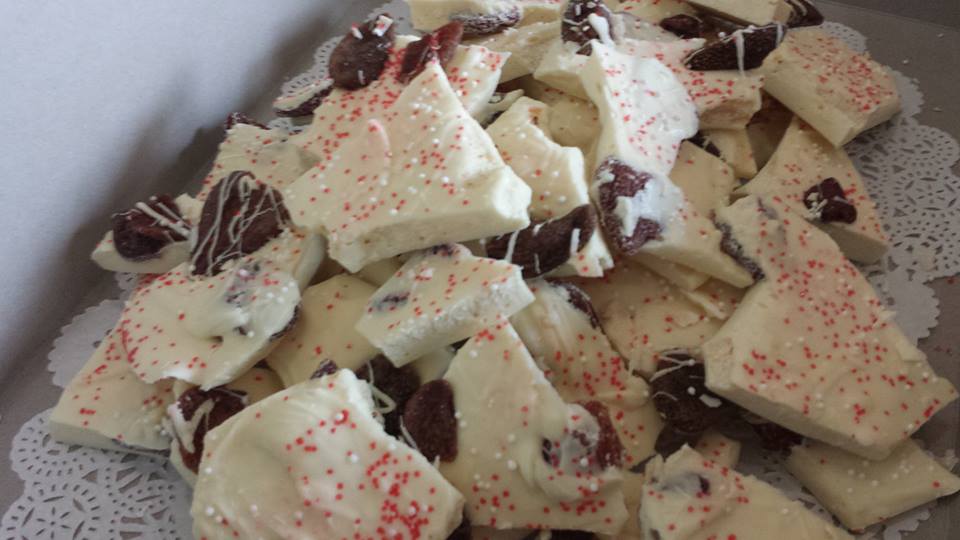 Strawberres and Cream Bark

4 bags of Ghirardelli White Chocolate
2 Bags of Freeze Dried Strawberries
Red and White Sprinkles....
          (yeah that easy.... I know?!)
Prepare a cookie sheet with lined foil that covers the sides of the pan. Melt the White chocolate in a double boiler under medium heat and while stirring! White Chocolate has a lower burning temperature so its best to keep the heat on medium and to melt over a double boiler to control the heat transmitted. (microwave? You can't really control the heat! You can do it! But enter at your own risk!)  Pour the 1/2 of the white chocolate into the foil covered pan. Quickly sprinkle 1 bag of the freeze dried strawberries in a uniform fashion over the white chocolate. Pour 3/4 of the remaining White Chocolate over the strawberries. Sprinkle the remaining freeze dried strawberries on the white chocolate and drizzle the remaining 1/4 of white chocolate over the strawberries. Add white and red sprinkles for festive colors on the bark. Refrigerate the bark for 4 hours. Pull the bark from the refrigerator. Fold the sides of the excess foil on the pan toward the center of the pan and begin to break peices of the bark off. Continue to break the bark into desure shaped peices. Place the bark on a beautiful plate for presentation.
________________________________________________________________________________________
Delicously & Divine
Happy Mother's Day!

Cooking and baking has always been a favorite thing to do in my family. Our family celebrations have revolved around the dinner table. I'm so excited that Henny Penny's Patisserie can now extend the love expressed in our food to you! If you are a foodie, you've food the right people! Can't to wait for you to see the summer line up of items we are baking up!
Deliciously & Divine,
Olandria Hudson
Pastry Cook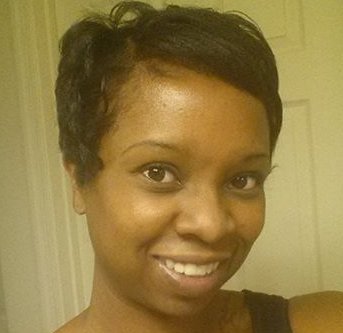 0

/